Nega-Tiger (NT)—I can't believe we just hired Ed Orgeron.
Sunshine Pumper (SP)—What do you mean, I can't believe we just hired Ed Orgeron! Who would you rather?
NT—Jimbo. Or Herman. Or anyone else who doesn't have a career 21-29 record, including a 3 and 21 SEC record at Ole Miss.
SP—Jimbo would've been good, I agree. But, it's understandable that we couldn't get him, he's already got a good job. And Herman?! The guy who lost to Southern Methodist University, Memphis, and Navy? The guy who's only been a head coach for two years!
NT—Herman was also the offensive coordinator for Ohio State when they, with their third string quarterback, blew out Bama in the playoff. He's widely regarded as a genius, maybe the next Urban Meyer. Even Saban thought so, he and his whole staff visited Houston to learn more about Herman's offense.
SP—There are no guarantees, Kevin Sumlin was a star at Houston, and now he's struggling in the SEC. Herman could go the same way.
NT—Art Briles also started at Houston, and he's been a star.
SP—You sure that's the example you want to use?
NT—Good point, but I think there's a larger issue here—this all says a lot about LSU. We didn't get our first pick, we weren't committed to pay or compete for Herman, and shrunk in the face of a bidding war with Texas.
SP—Lots of top programs don't get their first pick.
NT—Like who?
SP—Well, Texas for one—Strong wasn't their first pick. Hell, this guy wasn't even the first pick at LSU.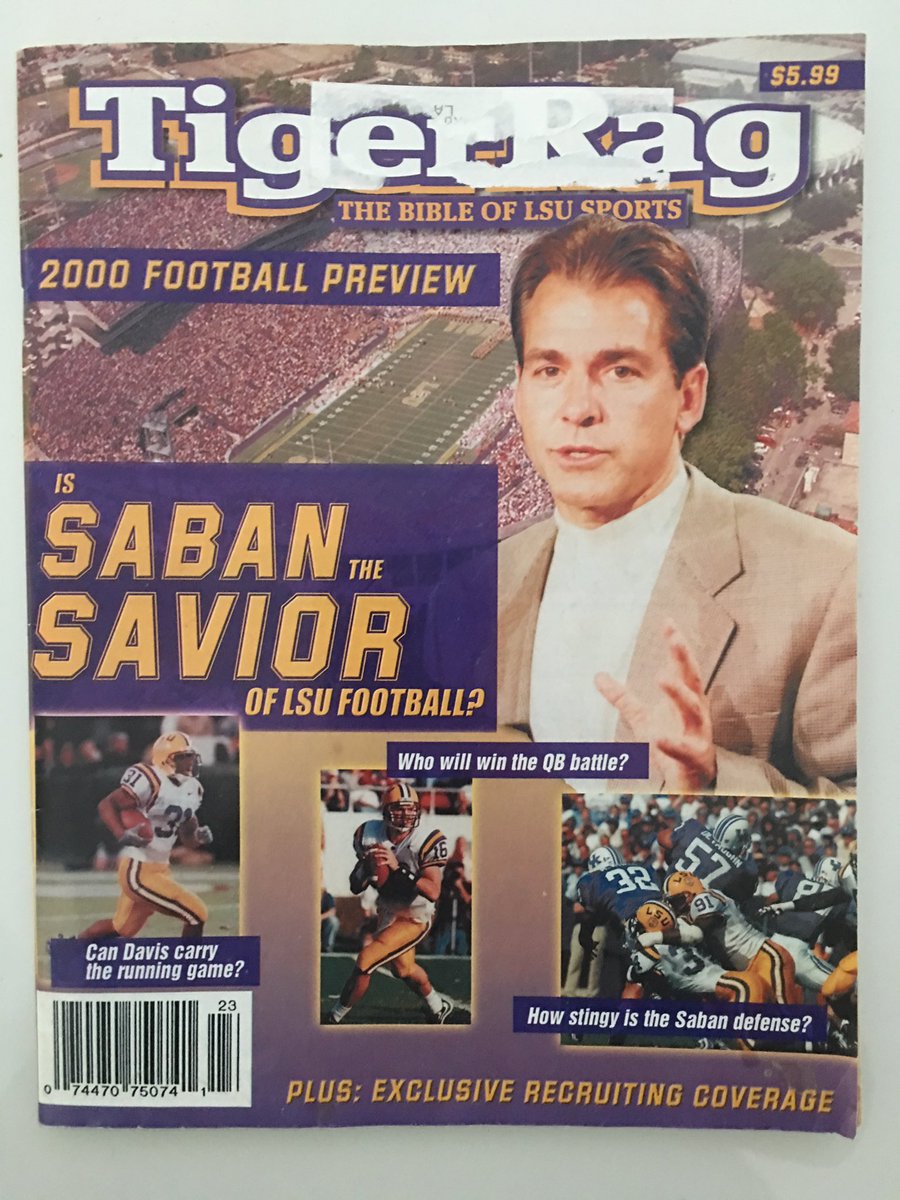 NT—Still, though, what major programs hire from within?
SP—USC has been doing this for years, and maintained a high level of competitiveness. Since Pete Carroll's departure in 2009, they've only hired internal people or people who had at one point been internal—Lane Kiffin, Steve Sarkisian, Ed Orgeron (interim), and now Clay Helton.
NT—They fired Kiffin quickly, did not retain Orgeron, and Sarkisian had to be dismissed for bad personal conduct.
SP—There are more successful examples, though—Dabo Sweeney coached at Clemson for years, became an interim head coach, and now is one of the best coaches around, even beating up on your beloved Jimbo Fisher.
NT—That's a good point, but Orgeron's never coordinated defense or called plays.
SP—Dabo wasn't a coordinator either.
NT—If you're saying Orgeron is the next Dabo…that's a lot of hope and not much sense.
SP—Look, we've got a guy who can recruit, we saved several million dollars per year on him too. We can use that money to buy the best coaches and recruiters in the country, like Aranda, Kiffin, or anyone else we want.
NT—That's a good point, but what if we hire a bad coordinator?
SP—We've almost always had good defensive coordinators—Muschamp, Pellini, Chavis, Aranda. There've been some bad or okay ones, like the time we had two defensive coordinators, but for the most part, we get someone good on that side of the ball.
NT—Yeah, but what does Orgeron know about offense? He's a defensive line coach. He's admitted that his interference in Ole Miss' offense was one reason they struggled so much when he was their coach.
SP—Exactly, he learned his lesson and won't interfere with the offense like Miles did.
NT—I take your point. Orgeron could be a better version of Miles in that he recruits well, but hires and empowers competent offensive coordinators. But…we basically fired Les Miles to hire a new version of Les Miles? Is that what you're saying?
SP—We should never have fired Les Miles in the first place!
NT—We're doomed.